in summer
Octonoba varians (Uloboridae) [Japanese name : yama uzu-gumo (uzu-gumo)]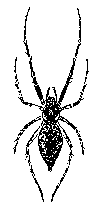 The spiders inhabit the hollows of roadsides on mountain paths, in dim places,
under the eaves of a house, and under the floors.
They weave a horizontal orb web with stabilimentum or the band of a white
thread in the shape of a spiral or zigzag-direct linear at the center of
the web.
The length is 4-6 mm.
It is found throughout Japan.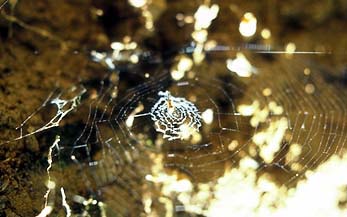 [ Top Page | Using This Page | List of Spiders | Japanese names of Spiders ]