in spring, and in early summer
Tetragnata squamata (Tetragnathidae) [Japanese name : uroko ashinaga-gumo]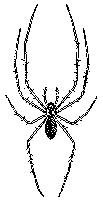 It is a long-jawed orb-web spider. This spider is seen on the leaf of trees,
from the city park to the mountainous district.
It's a rather slender spider and a beautiful spider. The surface of spider is
green in color.
The length is 7-9 mm.
It is found throughout Japan.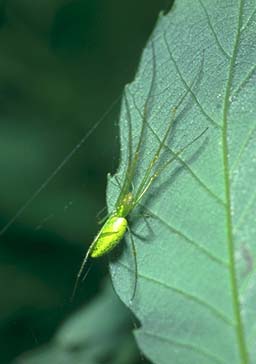 [ Top Page | Using This Page | List of Spiders | Japanese names of Spiders ]